THE VEHICLE THAT KNOWS NO BOUNDARIES
The Nissan Patrol is a compelling package of muscle and sophistication, combining legendary power, superior comfort and authentic off-road capability. Imposing looks and bold styling make a big impression outside, while high standards of refinement and luxury are found inside. Unstoppable power and torque allows you to get into and out of tough terrain with ease, bringing a satisfying new perspective to all your pursuits.
Experience it. Push boundaries and shift the limits of off-road adventure. No hesitation.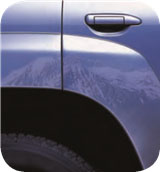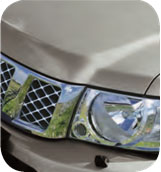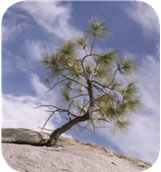 Tough. Rugged. Powerful. And willing to go wherever and beyond with high performance petrol and turbo diesel models. The proven durability of Nissan engine technology in the 4.8 litre petrol engine has been refined and perfected to take top honours in the most gruelling international off-road motorsport events. Choose between manual or automatic transmission with manual shift mode. Enjoy fuel-efficient high-speed
highway cruising in automatic mode. Take full advantage of the swift five speed tiptronic for maximum performance. Matched to a five speed manual transmission,the 3.0 litre direct injection turbo diesel model
with intercooler offers unstoppable power and torque to get you into and out of tough spots,along with the benefits of diesel fuel economy that feels refined and relaxed even when you're engaged in serious towing.
Turn off the beaten track and shift directly from 2WD to 4WD on the move. The freerunning hubs engage automatically when 4WD is selected for extra traction. Choose high ratio for slippery sand or mud, or low ratio for treacherous terrain and really steep climbs or descents. You can also lock the rear differential to distribute torque evenly between the rear wheels for maximum grip in axle-twisting situations. And when it gets
really rough, manually lock the front hubs for total peace of mind.